PROBATE
FAMILY LAW
ESTATE PLANNING

Wills lawyer


Durable Power of Attorney


Living Wills lawyer


Living Trust lawyer


Bypass Trusts lawyer
REAL PROPERTY

Curing Title


Leases


Partition


Oil and Gas


Forcible Detainer


Title Dispute

CONTACT INFO
If you have questions about a case or require information, please use the form below to contact us or give us a call at 713-965-3400

Houston Office

Physical Address:
Nicholas Abaza
2444 Times Blvd. Suite 270
Houston, TX 77005


Telephone:
Tel: 713-965-3400
Fax 713-583-8440


Sugar Land Office

Physical Address:
Nicholas Abaza
One Sugar Creek Center Blvd., Suite 1080
Sugar Land, TX 77478


Telephone:
Tel: 713-965-3400
Fax 713-583-8440

Houston Office Map / Driving Directions
View Larger Map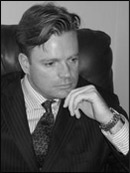 Contact Lawyer Nick Abaza today at 713-965-3400 for a free consultation.
How Can I Afford Legal Fees?
All cases are taken on a contingency fee basis which means that there is NO attorney charge or any other fees unless the law firm settles or wins your case. Once again there is absolutely NO COST to you unless financial recovery is obtained for you by our legal team.